Machine translation software for any Windows® application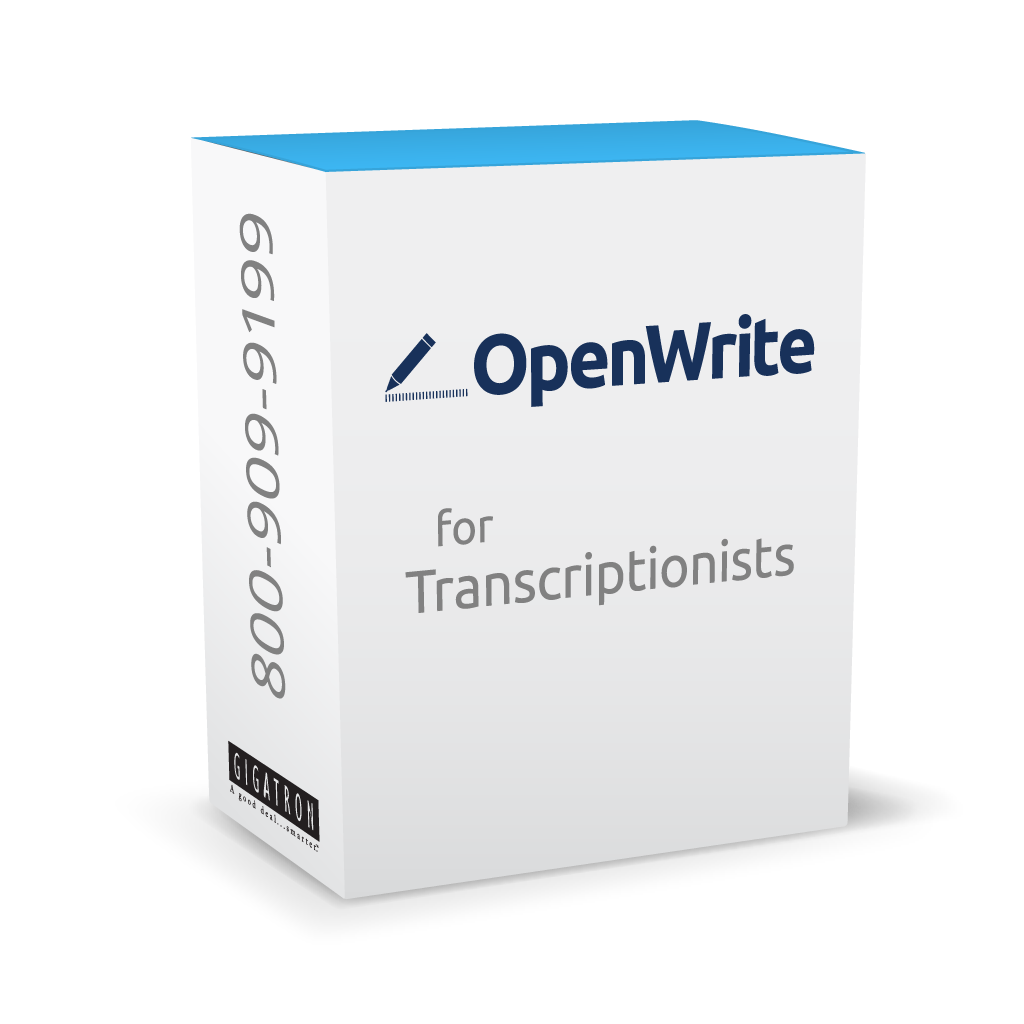 Would you like to put your writer to use to earn additional income? You can perform any Windows operation, from word processing to using the Internet, with the speed of a steno writer!
Still in the Student mode and haven't passed the CSR? You can earn money in other industries while working toward your court reporting goals.
Transcription is growing in the medical, police, and business boardrooms as audio recordings are turned into the written word.
Our OpenWrite32 product is an easy-to-use application that enables individuals with reporting skills of any speed to replace their PC keyboard with their steno writer. This product can be used with any current Windows program.
I've been an OW user for over 10 years. It's wonderful! OW works really well with the Luminex (been using them for over a year together). It also works well with Text on Top (software) and Streamtext. You can type with OW directly into the Streamtext 'box'.
A. Bavin | United Kingdom
Subscription
OpenWrite - 1 Year
$349/yr
Startup Fee
$0
$349
Software Features
Translation
Built in automated translation capabilities for phonetics, smart suffix, artificial intelligence conflict resolution, and fuzzy logic.
Documentation and Training
Online software user guide and context sensitive help.
Dictionaries
Import and export dictionaries from RTF-CRE format (including older StenoCAT, Premier Power, TurboCAT, SmartCAT and XScribe). Add dictionary entries at any time.
Smart Editing
Easy to use editing and searching capabilities: Backup and Correct, Convert Numbers to multiple formats, Capitalize Previous Words, Resolve Conflicts.
Smart Keys
Assign any keyboard command to a steno stroke. Create universal strokes to perform common operations such as bold and italic.
Compatibility
OpenWrite is designed for Windows and works equally well with new writers – Luminex, Impression, Mira, Fusion, Diamante, Passport, Stylus, and Gemini – as well as legacy writers.
System Recommendations
The type and age of your steno writer, drivers, and cables will dictate your computer system requirements. Please see below for our general recommendations.
Operating System
We prefer Windows 10, but 11, 8.1 or 7-SP1 are good as well. Whichever operating system you are on, keep it updated with the latest patches from Microsoft®. It's the best protection you can buy against viruses, hacks, and other undesirables, and keeping your system current also supports use of our latest features. If you are using an OS that Microsoft no longer supports, we won't be able to support it either.
Processor
The better processors are Intel® Core i3, i5, i7, or the AMD™ equivalent.
Storage
At least 128 GB on your workstation. A computer with an SSD (solid state drive) is highly recommended but not required. Add an external hard drive for backups. Look into cloud storage solutions as well if you need mobility.
Memory / RAM
The absolute minimum is 4 GB, but 8GB is better.
Ports
We recommend a minimum of three available ports. One is required for your security key, one for your USB to Serial Adapter (if applicable), and one for another accessory. If your computer has only one USB port, then you must add an optional USB Hub to supply the additional ports.
Internet Access
An internet connection is required to manage your software license and update your accounts. Use only modern-day browsers such as Chrome, Firefox, Safari, Edge or IE 11 or higher. Stop using the old web browsers – they have weak security. If you do banking or shop online, use only bank approved browsers. This is important protection for your personal data and for any data subject to HIPAA.
Optional Extras
USB flash drives for temporary storage or transferring of files.
USB hub converts one USB port into multiple USB ports.
External hard drives for data backup.
FAQ
expand all
How do I get OpenWrite?
The most popular use of OpenWrite is the annual Subscription. Our annual subscription option offers you a single user license to use the OpenWrite software for one year. During this period, you have access to technical support and online help. You may renew your subscription annually.
What kind of computer do I need to run OpenWrite?
Please see our System Recommendations section for detailed information.
Can I still use my steno dictionary?
Over the years we have determined that more often than not, most translation issues can be traced back to a dictionary that simply needed some clean-up.
Obviously, dictionaries from older StenoCAT versions have better conversion rates than those from other systems, but our technical support staff has plenty of experience helping our customers convert to their new system.
If your dictionary needs additional outside help, we can also recommend resources that have worked well for other customers in the past.
Is OpenWrite compatible with my writer?
OpenWrite is compatible with all writers with a serial port connection.
Note: There are a few older writers that are not completely compatible with Windows 7-SP1, 8.1, or 10. Such writers are Baron, StenoWriter, Merit Writer, or other similar old writers that use non-DOS-formatted diskettes.
To verify whether your writer is compatible with the operating system you are planning to use, please contact our Sales Department for more information.
Can I apply subscription payments to a purchase at a later date?
No. Our Subscription & Purchase plans are non-interchangeable.
How do I renew my subscription?
Your software will remind you to renew your subscription up to 30 days in advance of the expiration date. To maintain continuous service and avoid any applicable reinstatement fees, we recommend you complete your renewal before the expiration date.
You may renew 24/7 by logging into your account on our website. Your customized page will present the renewal options available for your license. When you renew your subscription by completing the online sale, your key may be immediately activated for the new expiration date. For instance, when you renew for one year, a total of 365 days will be added to your original expiration date.
You may also renew by following the prompts through your software!
Lapsed subscriptions are subject to a reinstatement fee. Please call sales if you need further assistance. Lapsed licenses will be subject to new expiration dates at the time of reinstatement.
How do I replace a defective hardware key?
Hardware keys come with a limited warranty that we extend to you. If one becomes defective within the first year we will replace it (shipping cost will be applied) provided that you have returned the defective key. The reliability of the hardware key is high (about 99.9%) so returns are very rare.
If your key is past the warranty period, there is a replacement fee of $85 (plus shipping).
You will need to return the defective key before we will register the replacement key in your license. If you do not return the defective key, it will be considered to be a "key in use" and we will invoice you for the full price of a second license, depending on the terms of your license and your specific profile. If your account remains in collection, your license will be ineligible for further support, renewal or updates.
How do I replace a lost/stolen hardware key?
A new license will be required to continue using the licensed product. Please notify us immediately if you discover a loss or theft. Also contact your insurance company to see if your loss is covered. Your replacement cost will be the full cost of a new license, with any sales discounts that may be available at any given time.
If you do not wish to take the risk of this replacement cost, you may be able to purchase insurance to mitigate this loss.